Zoom Discussion: Rachel MacFarlane and Curator Emily McKibbon discuss 'Broken Images, Where the Sun Beats'
March 2, 2022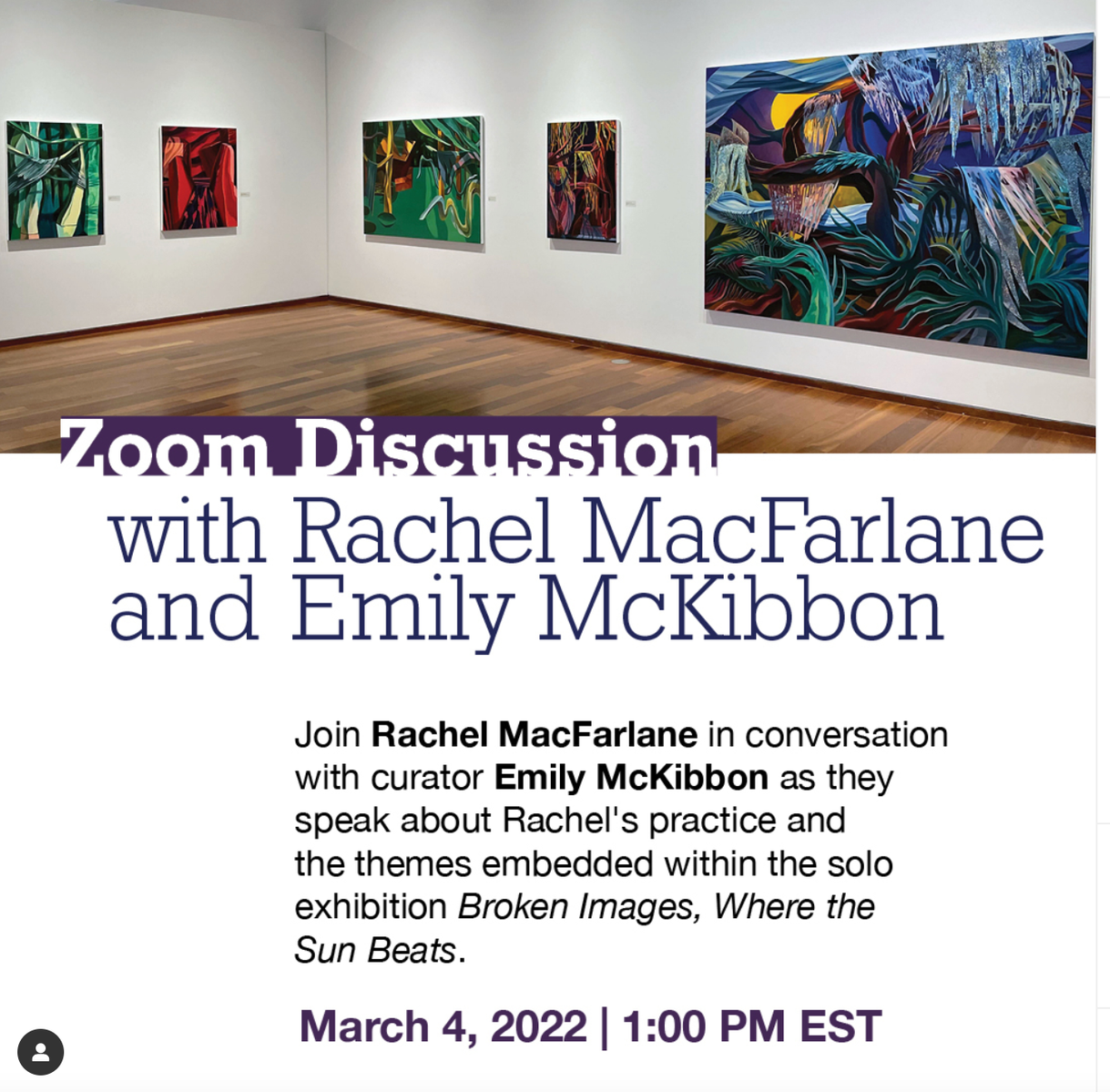 Zoom discussion with artist Rachel MacFarlane and curator Emily McKibbon!


March 4th | 1:00 pm
Click here to register.

Rachel MacFarlane's solo exhibition "Broken Images, Where the Sun Beats" presents landscapes of our current moment. The artist in conversation and curator Emily McKibbon will speak about Rachel's practice and the themes embedded within the show (now on view at the MacLaren!).